Over 30 Years of Superior Quality & Service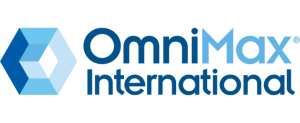 OmniMax International, LLC acquires Verde Industries, Inc.
ATLANTA, GA, October 1, 2021 – OmniMax International ("OmniMax", or the "Company") has acquired Verde Industries, Inc. ("Verde").  Verde is a leading manufacturer of high-quality roof flashing and plastic weather-blocking products, headquartered in Phoenix, Arizona.  Verde will operate as a subsidiary of OmniMax and be integrated into its Consumer segment in a complimentary manner to OmniMax's residential building and roof drainage products. The combined companies will greatly benefit customers of both firms, providing a more extensive product portfolio, enhanced service across broader geographies and increased investments throughout the new manufacturing footprint.
John C. Wayne, CEO of OmniMax: "We are delighted to add Verde to the OmniMax portfolio of brands and see it as an exceptional complement to Berger and Flamco. We believe Verde is the perfect platform for OmniMax to grow its residential roofing accessories business in the Southwestern and Western U.S. This acquisition will allow us to deepen our relationships with key customers, by providing greater geographic reach and product depth. We are excited to welcome the Verde employees into OmniMax, and we look forward to working with them to further augment the company's strong 30-year foundation that has grown under the leadership of George Goettl.".
George Goettl, President of Verde: "We are excited to join the OmniMax family and to continue to grow the great business we have built.  With the support of the ownership group at SVPGlobal, this combination will bring the resources, capital, and scale that will allow us to further strengthen our customer service, broaden our spectrum of products, grow our geographic footprint, invest in our manufacturing capabilities, and provide opportunities for our employees to advance and flourish. I would like to thank our loyal customers that believe in and trust Verde Industries and thank the many employees that helped grow our company over the years.  I am looking forward to joining the OmniMax team and working with them to continue to build Verde for generations to come.".
Financial terms of the transaction were not disclosed.
About OmniMax International.   
OmniMax is a leading national manufacturer of residential building products and a top supplier of products for outdoor living, recreational vehicle, and other building end markets with 2020 sales of approximately $700 million. As the leader in the residential roof drainage market, OmniMax has extensive scale, top brands such as Amerimax, Berger, Flamco and longstanding relationships with the nation's largest home center retailers and building product distributors. The Company's high-growth outdoor living business is a manufacturer of outdoor shade and exterior structures through brands such as Equinox, Alumawood, and Knotwood. OmniMax's commercial segment supplies made-to-order metal roofing, wall panels, and architectural products for large, custom jobs under the Fabral and CopperCraft brands. The Company is also a leading supplier to the recreational vehicle industry, which is benefiting from strong outdoor recreation and living trends. OmniMax International is owned by funds managed by SVPGlobal, a global investment firm with more than $18 billion in assets under management, established by Victor Khosla in 2001.  Learn more at www.omnimax.com and www.svpglobal.com.
About Verde.
Verde Industries, Inc. ("Verde") is a leading manufacturer of high-quality residential building products, providing a full line of metal flashings, plastic weather-blocking products, and other accessories and components for residential roofing.  With a manufacturing location in Phoenix, AZ, Verde services a national customer base with a strong geographic presence in the West and Southwest.
Located in Phoenix, Arizona, Verde Industries was started by George Goettl and his father, Bruce. It had humble beginnings in a 2,000 square foot facility in 1991. In 1998, George took over as owner and Verde Industries has continued to evolve. Verde Industries has steadily grown into a modern 100,000 square foot manufacturing facility and proudly serves the entire Southwestern part of the United States. Today, Verde Industries continues to be widely recognized as a leading manufacturer of high-quality roof flashing products.
While we are certainly much larger than when we first began, we have maintained our premiere standing in the industry because our team still manages the company the same way – by focusing on each and every customer to ensure that they are receiving superior products and excellent customer service!